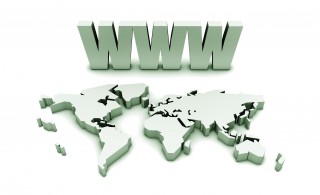 Hiring professional Magento web designers for an ecommerce website is a big decision. The cost of designing a top quality, user-friendly and SEO-friendly site is something that may initially seem like an unnecessary expense, but it will bring in more customers. It can ensure higher rankings on search engines and make expanding the site much easier as the online business grows.
When starting a search for the right Magento web designers, there are several things to keep in mind. Unfortunately many people hiring help for the first time find that the company they selected doesn't have the ability, expertise, or experience with this ecommerce platform to create just the right website.
Look at the Work
It's simple to write a glowing description about the type of work done as Magento web designers, but the proof is really in the history of the company and the professionals. We recommend spending time browsing through the company's portfolio or gallery and to look at several different sources.
Check for a good variety of different design styles and ideas. Watch carefully for issues such as the same design elements repeating themselves in all websites as that can indicate more of a cookie-cutter approach to their design.
Customization
The best Magento web designers will be able to customize any aspects of the website that you may want to be unique. There should not be issues or things that cannot be done. However, there may be some features that may not be recommended.
A top website designer will let you know if there is an error or problem with a specific feature or tool that you want on your site. Often there can be compatibility or operational issues, and the designer can suggest a better option that will work with your overall goals and objectives for the website.
Focused on Your Business
Your website is your way to connect with customers. It should be a reflection of the business and the products, not of the company designing the website. Top designers work with each customer to create an individual and unique look and feel to the website. This ranges from the layout and format to the choice of fonts, colors, and graphics.
Keep in mind that choosing a Magento website designer based on research is always the best option. Ask around for referrals and contact the design company before making your final choice.